When it comes to fashion, there are all kinds of dos and don'ts that have become well-known over the years. Don't wear white after Labor Day. Don't pair brown shoes with a black belt. Don't attempt to put yellow gold and white gold jewelry together. While some still debate the first two fashion don'ts, today's style flexibility has deemed the latter perfectly acceptable on runways, shop mannequins, and streets throughout the country. Not only can you combine white and yellow gold pieces, but you can even mix modern and vintage jewelry for a look that's all your own. And Biris Jewelers near Canton, Ohio can help. This family-owned jewelry store, conveniently located near the Alliance, Ohio; Wooster, Ohio; and Canal Fulton, Ohio areas, has an extensive selection of high-quality gold and diamond pieces that you can use for everyday wear or to accentuate an outfit for a special occasion.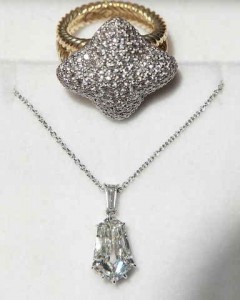 For years, style experts advised people to stay away from yellow gold and white gold jewelry combinations. It was mostly due to the extreme contrast between the metals and the fact that each one was popular during different decades. However, since today's fashions include pieces from a variety of time periods, the ban on wearing these two types of gold at once is no longer relevant. Now, people are encouraged to mix and match high-quality gold accessories if they so please.
As a jewelry store that has been serving the greater Canton area for decades, it's safe to say that Biris Jewelers has become quite adept at identifying what pieces work well together. And when it comes to high-quality gold necklaces, rings, bracelets, and earrings, the staff members at Biris Jewelers believe that white and yellow can complement one another very well. The trick is to approach your jewelry combination in the right way.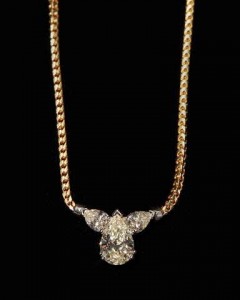 Aside from color blocking your limbs—wearing white gold jewelry on one arm and yellow gold jewelry on another—the best way to pull off two shades of gold is by selecting pieces that you believe work well together. After all, style is about what you feel comfortable wearing. Once you've selected some high-quality gold pieces from Biris Jewelers, you can layer them for a bright, metallic effect that's appealing to the eye and adds personality to your jewelry.
Since Biris Jewelers carries a variety of vintage and modern jewelry, visiting this local jewelry store will give you even more opportunities to experiment with accessories. Not only can Biris Jewelers help you understand the versatility of two-toned jewelry, but they can even show you how the combination of warm yellow gold jewelry and cool white gold jewelry can be a very attractive one. Though other jewelry stores in the Alliance, Wooster, and Canal Fulton areas may push the pieces that are most popular, the associates at Biris Jewelers will simply give you some helpful advice that you can use to select the vintage and modern jewelry that works best with your personal style.
If you're interested to see what kinds of vintage and modern jewelry Biris Jewelers has available, visit the website for this Canton, Ohio area jewelry store at www.birisjewelers.com. If you have any questions about the high-quality gold pieces they carry, don't hesitate to give Biris Jewelers a call at 330.494.8182. You can also take the trip from your Alliance, Ohio; Wooster, Ohio; or Canal Fulton, Ohio home to peruse Biris' inventory of white gold and yellow gold jewelry, as well as obtain expert advice from their staff.
Biris Jewelers
806 S Main St.
North Canton, Ohio
Ph: 330.494.8182
www.birisjewelers.com