There are a number of wedding-related traditions that have come and gone over the years. One that is still popular today is the exchange of wedding gifts before the bride and groom walk down the aisle. Shared between you and your loved one, this trade usually takes place the night before or the morning of your nuptials. If you've been racking your brain trying to come up with an appropriate present for your significant other, you may want to consider something simple yet elegant, like a pair of diamond earrings or a small diamond pendant. That way, they can be used as bridal jewelry for the big day! As Biris Jewelers has a wide assortment of fine jewelry available, this Canton, Ohio area jewelry store is the perfect place to shop for a thoughtful gift for your bride. One trip from your Green, Ohio or Massillon, Ohio home to Biris Jewelers and you're sure to find an accessory or two that your betrothed will adore.
With summer being one of the most popular seasons for weddings, you and your fiancée are undoubtedly excited for your upcoming nuptials. That being said, it's important to take a few moments to relax, breathe, and simply enjoy one another's company. A great way to do that is by setting aside some time before the ceremony so you can exchange wedding gifts. Though there's really no wrong or right present to give to your loved one, it should be a thoughtful gesture. For men, the most traditional options are things such as cufflinks, engraved watches, monogrammed handkerchiefs, or leather journals.
As for women, the fiancé purchasing bridal jewelry is a time-honored tradition. Along with a nice strand of pearls, a pair of diamond earrings or a diamond pendant may be a nice choice. Though, if you're concerned about where you can obtain such fine jewelry, rest assured that there is an establishment near Canton that should be able to cater to your needs.
Unlike other jewelry stores around your Green or Massillon home, Biris Jewelers has a large collection of vintage jewelry obtained from auctions and estate sales throughout the country. In fact, they even have some fine jewelry dating back as far as the Georgian era! If your future wife loves antique accessories, it's well worth a trip to Biris Jewelers in order to peruse their inventory of diamond earrings, pendants, bracelets, brooches, and more.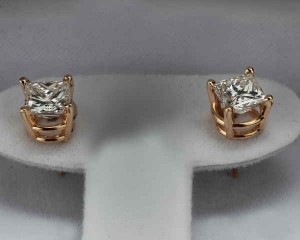 It's important to note that while Biris Jewelers' selection of fine jewelry is extensive, it's also reasonably priced. If funds are tight, you'll be pleased to learn that the staff members at this Canton, Ohio area jewelry store will work with you to find the perfect wedding gift for your significant other that also fits your budget. If you'd like to learn more about the bridal jewelry available from Biris Jewelers, visit their website at www.birisjewelers.com. If you have any questions, just give Biris a call at 330.494.8182. But when you get the opportunity, take the short trip from your Green, Ohio or Massillon, Ohio home to browse their diamond earrings and diamond pendants in person.
Biris Jewelers
806 S Main St
North Canton, Ohio 44720
Ph: 330.494.8182
www.birisjewelers.com