With the holiday season being a time of giving and family togetherness, many couples choose to make their commitment more permanent with a proposal of marriage. If you've been planning to ask for your significant other's hand this holiday season, then chances are that you have a beautiful proposal in mind. But not only do you want to pop the question in a romantic setting, you also want to be sure that you have the perfect diamond engagement ring in hand. Luckily, your local jeweler can help with that part. While primarily known as the Canton, Ohio, area's top source for antique jewelry, Biris Jewelers carries a wide assortment of stylish diamond and modern engagement rings from today's most popular designers. By taking the trip from your Jackson Township, Ohio; Wooster, Ohio; or Massillon, Ohio, home to Biris Jewelers, you can purchase a custom engagement ring for your fiancée that she's sure to love!
As Biris Jewelers specializes in vintage and modern engagement rings, there's no better jeweler to visit in order to find the band of your fiancée's dreams. This locally-owned establishment near Canton has a large selection of diamond engagement rings in stock, each more brilliant and well-made than the last. Made from the highest quality gems and metals possible, any of the stylish diamond rings within Biris Jewelers' inventory would make for a truly special gift for your loved one this holiday season.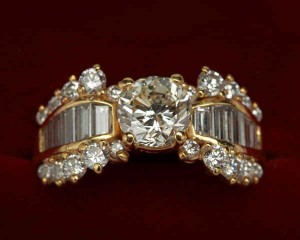 In addition to carrying modern engagement rings from today's top designers, Biris Jewelers also offers something that other Jackson Township, Wooster and Massillon jewelers may not be able to—the ability to customize a ring to your exact specifications. In the event that you're unable to find a diamond engagement ring that fits your significant other's style and personality, Biris Jewelers' staff will work with you to create a custom engagement ring instead. From adding additional embellishments to engraving the band with a heartfelt quote, Biris Jewelers will make sure that the custom engagement ring you present to your loved one will be just as unique as she is.
In the event that the stylish diamond ring you purchase from Biris Jewelers doesn't fit your fiancée's hand just right, you can even count on this local jeweler to re-size it for you. Having been in business for over seventy years, Biris Jewelers' commitment to excellence has never waned. So, regardless of what product or service you may require, you're sure to find exactly what you're looking for within their shop.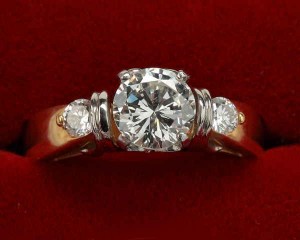 To learn more about the stylish diamond rings that Biris Jewelers carries, visit their website at www.birisjewelers.com. If you have any questions about their modern engagement rings, don't hesitate to give this Canton, Ohio, area jeweler a call at 330.494.8182. But to see their inventory in person and create the custom diamond engagement ring that your fiancée will be wearing for the rest of your lives, take the trip from your Jackson Township, Ohio; Wooster, Ohio; or Massillon, Ohio, home to Biris Jewelers. Their friendly and professional staff would be happy to help you find the ring that fits your budget and needs!
Biris Jewelers
806 S Main St
North Canton, Ohio
Ph: 330.494.8182
www.birisjewelers.com