We all have accessories and décor lying around that we no longer have use for. In fact, there are probably dozens of old pieces tucked away in the basement, attic, and closets of your Akron, Ohio or Canton, Ohio home. Rather than allowing these items to continue taking up space in your house, why not sell your diamond, gold, and platinum possessions to a local retailer that specializes in jewelry resale? Though Biris Jewelers is known for providing customers with a wide assortment of beautiful accessories, this North Canton, Ohio establishment gives people the opportunity to trade in some of their items as well. Whether you have an antique Rolex watch tucked away in your jewelry box, a set of sterling silver flatware collecting dust in your basement, or a silver/platinum tea set taking up room in your China cabinet, Biris Jewelers may have the perfect solution.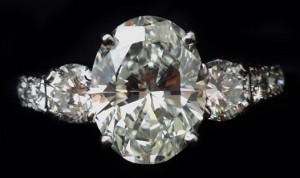 Despite the fact that you may eventually miss the items you intend to sell, you can have peace of mind knowing that Biris Jewelers will make sure they're given a new home. Instead of just sitting around in your Akron or Canton home, out of sight, the items you take to Biris Jewelers' shop in North Canton will be put on display for other customers to see. What's old for you is brand new to many others! Though you may not have any use for an old Rolex watch, case of sterling silver flatware, or silver/platinum tea set, you can feel confident that someone else will. Not only does this help you to de-clutter your home, but it's a way of going "green" and helping out the environment as well.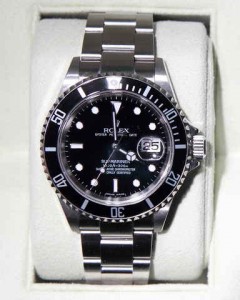 When you decide to sell your diamonds and other unwanted possessions, not only will you be recycling your old treasures, but getting a fair share of money in return. Since Biris Jewelers specializes in antique and rare jewelry, they're more qualified to put a price on an object than the "professionals" at your local pawn shop. By taking advantage of Biris' jewelry resale service, you can look forward to getting rid of your Rolex watch, sterling silver flatware, or platinum/silver tea set and receiving a little extra pocket change in return!
Since Biris Jewelers runs their jewelry resale service all year-round, you can sell your old diamonds and other accessories whenever you want. However, if you're in the process of moving or just organizing your home, now is as good a time as any to pay this local establishment a visit. Take the Rolex watch, sterling silver flatware, or platinum/silver tea set out of your Akron, Ohio or Canton, Ohio home and see the enjoyment other people get from your unwanted possessions. Chances are that those pieces will be picked up in a matter of weeks, if not days!
Biris Jewelers
806 S Main St
North Canton, Ohio 44720
Ph: 330.494.8182
www.birisjewelers.com