Precious metal jewelry and goods have long been treasured possessions. Known to warrant admiration and retain monetary value, items made of platinum, silver, or gold are always in demand. As an owner of precious pieces, this demand gives you options should you choose to sell. Surely you've seen storefronts from Akron, Ohio to Canton, Ohio and beyond with blatant signs of buying interest. But there is no need to settle for a sidewalk sale when you can choose Biris Jewelers in North Canton, Ohio. A staple since the 1940s, this is not only the best place to sell gold jewelry. Biris also receives precious metal goods should you care to sell tea sets or flatware made of platinum, silver, or gold.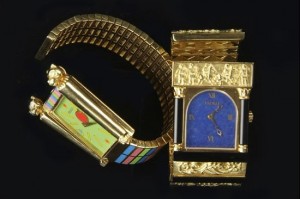 Biris Jewelers is a place where heirlooms are appreciated. It is, after all, a family-owned business with a legacy and tradition of its own. Paramount to each is a respect for craftsmanship that is instilled into each associate on staff. All are trained to identify the characteristics that date precious metal jewelry as well as the cut, color, clarity, and carat weight that determine gem stone grades. This knowledge combines with the family focus and history of Biris Jewelers to create an appropriate sales environment for people looking to let go of precious pieces.
Perhaps you are holding platinum or gold jewelry that has lost the sentimental value it once had. This can happen with rings and other precious metal jewelry from let's say, previous versions of our lives. Well, a visit to Biris Jewelers in North Canton could prove to be both profitable and therapeutic for you. As it can should you wish to sell tea sets or flatware that you believe should be enjoyed as opposed as never used. Because at Biris Jewelers, the items you choose to sell will undoubtedly go on to bring joy to an admirer of precious pieces who is looking to make their own memories.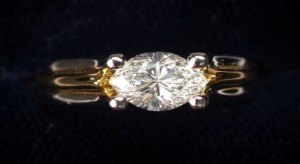 Some may say being able to have an informed conversation about your items helps make Biris Jewelers more than the best place to sell gold jewelry. The educated associates often tell customers from places like Akron and Canton surprising details they didn't know about their possessions. This can be interesting for those seeking to sell tea sets passed down through several generations. It can also be enjoyable and equally enlightening for those selling precious metal jewelry they received as gifts.
In any case, a profitable and memorable experience awaits you at Biris Jewelers. Your search for the best place to sell gold jewelry or precious metal goods can end at the ideal place to bid adieu to your unwanted yet still valuable possessions. To learn more about this reputable establishment, go to www.birisjewelers.com. To sell tea sets or precious metal jewelry in a pleasant and professional setting, stop by the store today. It's conveniently located near Akron, Ohio; Canton, Ohio; and surrounding areas. For directions or questions, please feel free to call 330.494.8182.
Biris Jewelers
806 S Main Street
North Canton, Ohio 44720
330.494.8182
www.birisjewelers.com