As both a modern and antique jewelry store, Biris Jewelers has a wide assortment of fine jewelry available to walk-in customers and collectors alike. However, some of the most unique and hard-to-find treasures they offer are their Georgian rings, necklaces, brooches and bracelets. Since Georgian-era accessories are particularly difficult to locate, especially around the Canton, Ohio and Massillon, Ohio areas, the fact that this Stark County, Ohio establishment has such a beautiful selection is quite impressive. Whether you're a collector of antique jewelry or you're simply looking for something truly special for your loved one, paying a visit to Biris Jewelers in North Canton, Ohio will allow you to peruse a wide array of Georgian jewelry.
The Georgian era is roughly defined as the period between 1714 and 1837. Named for Kings George I, II and III, this period of history was one in which jewelry was very ornate and extravagant. While diamonds were prevalent during this time, other gemstones such as rubies, emeralds and sapphires became popular toward the mid-1700s. As this period was considerably long, there wasn't one style of Georgian jewelry that dominated fashion. In fact, Georgian-era accessories were crafted in a variety of different designs from flowing lines and light colors, to sharp edges and primarily silver tones. However, it's the diversity of Georgian jewelry that makes it such an interesting period of fashion history.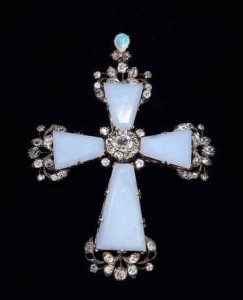 Since the Georgian period was such a long time ago, most pieces made during this time were lost, damaged or put on display. It's extremely difficult to find these pieces without having to contact a collector who specializes in Georgian-era accessories. Fortunately for those looking for Georgian rings, necklaces, brooches or bracelets, Biris Jewelers in North Canton just happens to have such fine jewelry in their shop. As a modern and antique jewelry store, this Stark County establishment goes above and beyond to provide the most exquisite and rare jewelry to their customers. While Georgian jewelry may not be available at your Canton or Massillon jeweler, Biris Jewelers is sure to have some of these lovely accessories in their display case.
Not only can you feel confident that Biris Jewelers will have the perfect Georgian ring, necklace, brooch or bracelet to either give as a gift or add to your collection, but that they will offer the best pricing possible. As a family-owned modern and antique jewelry store, Biris Jewelers strives to meet each customer's needs and budget. So, if you're looking for opulent Georgian-era accessories, Biris Jewelers' selection of fine jewelry will exceed your expectations.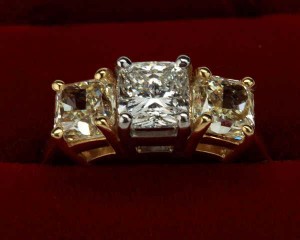 As Biris Jewelers' staff members are experts in fine jewelry, they're more than qualified to answer any questions you may have about Georgian-era accessories. If you don't find the information you're looking for on their website at www.birisjewelers.com, then simply give this Stark County, Ohio modern and antique jewelry store a call at 330.494.8182. However, if you'd like to peruse their inventory of Georgian rings, necklaces, brooches and bracelets in person, take the quick trip from your Canton, Ohio or Massillon, Ohio home to Biris Jewelers. Their associates would be happy to direct you to their Georgian jewelry and help you find whatever piece you may be looking for.
Biris Jewelers
806 S Main St
North Canton, Ohio 44720
Ph: 330.494.8182
www.birisjewelers.com