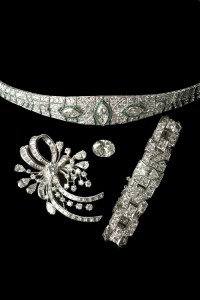 While there may be a number of local jewelry stores around the greater Canton, Ohio area, customers searching for unique diamond engagement rings and other pieces are often disappointed by the lack of variety that they find in such establishments. As jewelry chains often carry similar product lines, visitors are forced to look at the same designs over and over again. This can be frustrating for any buyer, particularly if they prefer the intricate styles of art deco jewelry to the more simple shapes that are popular today. Fortunately for residents throughout Massillon, Ohio and Jackson Township, Ohio, there is one local business that specializes in tasteful diamonds, antique and estate jewelry: Biris Jewelers. For over 80 years, this family-owned establishment in North Canton, Ohio has been offering Northeast Ohio natives the opportunity to not only purchase rare and beautiful pieces but to sell gold and diamond jewelry for a fair price.
Initially opened in Canton in 1940 by the family patriarch, Biris Jewelers has become the area's top source for diamonds, antique and estate jewelry. Never straying from the company's commitment to excellence, Biris Jewelers' current operators—John, Judy, and Kathleen—are proud to offer an extensive selection of high-quality art deco jewelry, unique diamond engagement rings, retro trinkets, and pieces from well-known names such as Cartier, Bulgari, and Tiffany's. While this local jewelry store in North Canton does offer some modern pieces, their primary focus is on more uncommon designs that allow the wearer's personality to shine through.
Being a family-owned and operated establishment, Biris Jewelers is able to provide customers with an assortment of products and services that other local jewelry stores just can't match. In addition to the gorgeous and unique diamond engagement rings they have available for those searching for something special, Biris gives customers the opportunity to customize virtually any order. Whether you have a picture of a piece you'd like to duplicate or you'd like to alter one you already own, Biris Jewelers will accommodate. Their service department even offers simple repair work.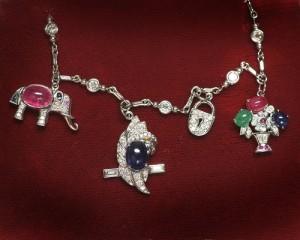 As many people on the hunt for diamonds, antique and estate jewelry are often discouraged by the lack of inventory they find at nearby Massillon and Jackson Township establishments, visitors to Biris Jewelers will be pleased to learn that the associates go above and beyond to obtain the best pieces possible. Frequently making trips across the country, Biris' staff members attend jewelry shows in order to acquire rare, one-of-a-kind, and artfully crafted pieces to sell in their shop. They even accept unique pendants, rings, bracelets, earrings, watches, and brooches from individuals who want to sell their gold and diamond jewelry.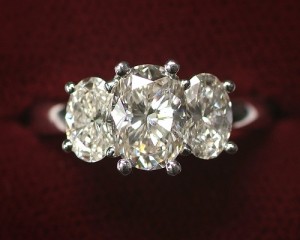 When you visit Biris Jewelers for the first time, not only will you be delighted by their impressive inventory of diamond rings, antique and estate jewelry, but you'll appreciate the one-on-one attention you'll receive from their staff. As a family-owned and operated establishment, this local jewelry store works hard to ensure that each customer finds the product or service they need. Whether you're looking for a unique diamond engagement ring in your price range, want to build your own diamond art deco jewelry, or just need to sell some of your gold and diamond jewelry, Biris Jewelers will make sure you walk out of their door completely satisfied. To learn more about the products and services offered at Biris Jewelers, visit www.birisjewelers.com or call 330.494.8182. Or better yet, take the trip to their store so you can see their selection in person and discover why so many customers opt to shop at Biris Jewelers versus other Canton, Ohio; Massillon, Ohio; and Jackson Township, Ohio jewelers.