If you're one of the millions of people who were parked in front of the television during this year's Oscars, then you may have noticed some of the dazzling jewelry worn by Hollywood's most notable celebrities. Diamond collar necklaces, solitaire pendants, and ornate statement necklaces were all on display as some of the world's most well-known actresses seemed to float down the red carpet. Chances are that you briefly imagined yourself at this annual event, wearing the same lavish gowns and sparkling diamond accessories as the elite stars on screen. Though you may not receive an award for "Best Actress in a Leading Role," that doesn't mean you can't experience at least some of the glamour that these celebrities do. A trip from your Massillon, Ohio or Akron, Ohio home to Biris Jewelers near Canton, Ohio will provide you with the opportunity to peruse a wide array of quality diamond jewelry that will make you feel as if you truly belong at such a ritzy gathering.
Similar to the glittery jewels that encircled the neck of Charlize Theron at this year's Oscars, Biris Jewelers offers a number of gorgeous solitaire pendants. If the sight of this award-winning actress' jewelry made you wish you had your very own, you'll be especially pleased with what Biris Jewelers has available. From pear-shaped to princess cut, and everything in between, this Canton area merchant has an impressive selection of solitaire pendants from throughout the years. Simple yet breathtaking, one of these pendants would be an excellent choice for those who want to add just a little bit of glamour to complement their own style.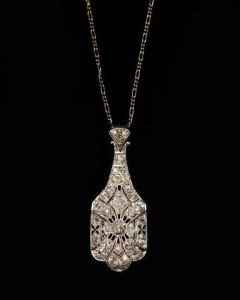 If you're looking for diamond accessories to pair with a more elaborate outfit for a special event, you may be interested in one of the diamond collar necklaces that Biris Jewelers has available. Whether you liked the tasteful, mid-neck band of diamonds on Jessica Biel, or the geometric piece worn by Naomi Watts, you're sure to find a similar vintage necklace at Biris Jewelers. Perfect for clothing with a higher neckline, one of the diamond collar necklaces from Biris Jewelers can help you stand out at an upcoming event.
For those who are unsure as to exactly what kind of quality diamond jewelry they'd prefer, Biris Jewelers has an extensive selection of beautiful statement necklaces. With unique designs, colorful embellishments, and lovely chains, these diamond accessories can add a touch of creativity to any outfit. One trip from your Massillon or Akron home to Biris Jewelers and you can determine whether you'd like something with a nature motif like Kristen Bell's leafy necklace, or a long statement necklace like the one worn by Jennifer Lawrence.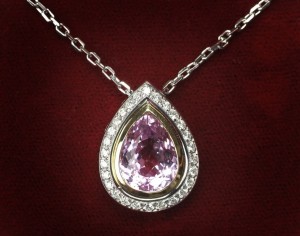 As Biris Jewelers doesn't carry just one line of quality diamond jewelry, you're more likely to find the perfect diamond accessories in their inventory than you would at another Canton, Ohio area jeweler. So, if you'd like to replicate the look of one of Hollywood's most fashion-savvy performers, why not see what Biris Jewelers has available now? Visit their website at www.birisjewelers.com to view photos of some of their diamond collar necklaces, solitaire pendants, and statement necklaces. If you'd like to peruse their selection in person, simply take the trip from your Massillon, Ohio or Akron, Ohio home to this locally-owned shop.
Biris Jewelers
806 S Main St
North Canton, Ohio 44720
Ph: 330.494.8182
www.birisjewelers.com