If you're in the midst of planning your proposal, one of the most important tasks on your list is undoubtedly jewelry shopping. Taking the time to choose the perfect diamond ring for your loved one will not only surprise her, but show her just how much you care. Unfortunately, the process of selecting the engagement band and gem is not as easy as one would think. There are thousands of different engagement rings for sale around the Alliance, Ohio; Akron, Ohio; and Massillon, Ohio areas, making your mission a frustrating and time-consuming one. Luckily, the engagement ring experts at Biris Jewelers near Canton, Ohio help to make the process much simpler. Not only can you peruse their extensive selection of modern and antique engagement rings, but discover what characteristics to look for in a ring.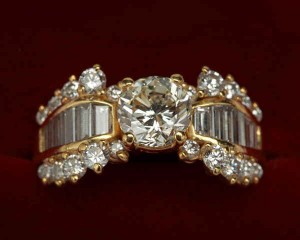 When you initially begin jewelry shopping, it's important that you keep your partner's personal style in mind. As many women have started to wear their engagement and wedding rings daily, you'll want to purchase a ring that complements the rest of your future spouse's accessories. For instance, if your significant other's jewelry box contains platinum and white gold pieces, you may not want to get her a yellow gold band. Also, if your loved one tends to wear simple, classic designs, your best bet is to purchase a diamond ring that follows the same theme. Choosing the right style of engagement ring may seem like a daunting task, but the engagement ring experts at Biris Jewelers will be more than happy to walk you through their selection of modern and antique engagement rings so you can find the design that best fits your loved one.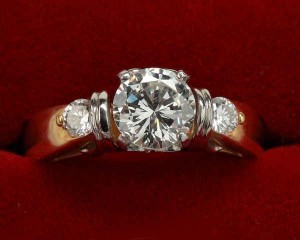 A general rule when looking at engagement rings for sale is that you should pay close attention to the four Cs: clarity, color, cut and carat. These four characteristics will help you find the most elegant, high-quality ring for your soon-to-be betrothed. Unfortunately, many jewelry stores around your Akron, Alliance, or Massillon home may try to put the greatest emphasis on carat size, pushing you to spend more on a ring that may not fit your intended or your budget. Biris Jewelers, on the other hand, focuses on your specific wants and needs. Regardless of your budget or your significant other's style, the engagement ring experts at this Canton area shop will help you find the perfect modern or antique engagement ring to use when you propose. With their assistance, not only can you be sure that your loved one will adore her ring, but that you will get the greatest value possible.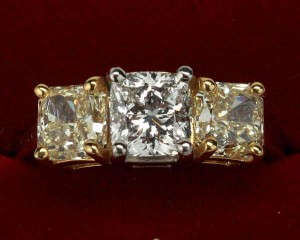 Before you get overwhelmed by sheer amount of engagement rings for sale at jewelry stores near your Akron, Ohio; Alliance, Ohio; or Massillon, Ohio home, take the time to do a little research. When you have a better idea as to what kind of diamond ring you'd like to purchase for your loved one, make sure to take the trip to Biris Jewelers near Canton, Ohio. Not only will jewelry shopping at this local establishment provide you with the best selection of modern and antique engagement rings in the area, but their engagement ring experts would be happy to answer any additional questions you may have.
Biris Jewelers
806 S Main St
North Canton, Ohio 44720
Ph: 330.494.8182
www.birisjewelers.com